Episodes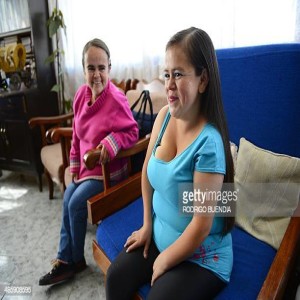 Sunday Oct 31, 2021
Sunday Oct 31, 2021
INGREDIENTS OF THE DAY:  None
A rare, genetic disorder called Laron Syndrome may hold the key to the development of new therapies and dietary treatments for the prevention of some cancers and Type-2 diabetes.  In this episode, the trail to these discoveries is explored in the fascinating story of the connection between dwarfism, disease, and longevity. 
Show Notes:
To Contact Show:  foodlabelsrevealed@gmail.com
Facebook Page:  https://www.facebook.com/prophetofprocessedfood/?ref=bookmarks
The podcast can be subscribed to at the iTunes store, or Google Play, or using most of the podcast apps available for smart phones or tablets.  Just search under Food Labels Revealed.
References:
Fight Aging.org:  "On Laron Syndrome in Ecuador"
The New York Times:  "Ecuadorian Villagers May Hold Secret to Longevity"
Rare Diseases Website:  "Laron Syndrome"
Medical Daily:  "… Ecuadorian Dwarfs Have Genetic Mutation That Protects From Disease …"
Online Mendelian Inheritance in Man:  "Laron Syndrome"
https://www.omim.org/entry/262500
YouTube Video:  "Dwarfism May Provide Cancer Cure Clue"
https://www.youtube.com/watch?v=NzUZi3F7d0Y
Wikipedia:  "Insulin-like Growth Factor 1"
National Institutes of Health:  "Hormones in Dairy Foods and … Impact on Public Health"
The Journal of Clinical Endocrinology & Metabolism:  "Laron Syndrome … 1958–2003"
Music:
Intro music is the "Peter Gunn Theme" by Henri Mancini.
Outro music is "Dark Science" courtesy of David Hilowitz.